Ronald N. Zuckermann, Ph.D.
Researcher Emeritus, Molecular Foundry, Lawrence Berkeley National Laboratory. Dr. Zuckermann is a world-class biomimetic chemistry expert and the inventor of peptoid polymers, with over 180 publications and 37 patents.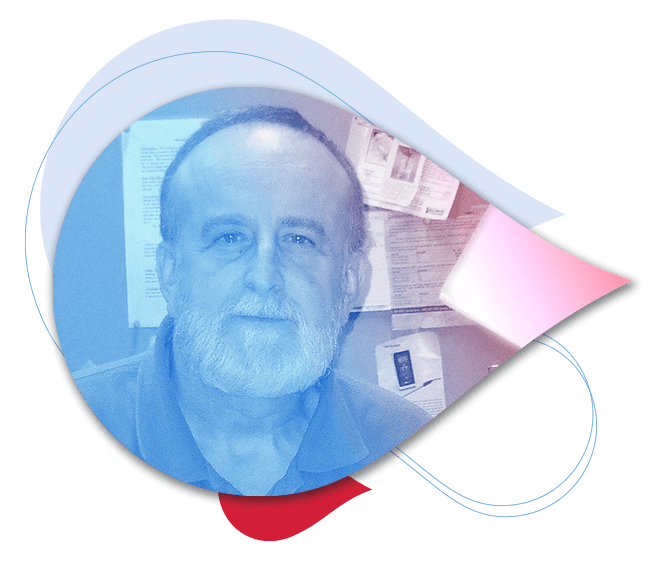 Kenneth Storey, Ph.D.
Canada Research Chair in Molecular Physiology and Professor of Biochemistry at Carleton University, Canada. World's leading expert in hibernation and biological stasis and creator of new approaches to gene therapy that allow organisms to survive extreme frozen states. Advisor to European and Japanese Space Agencies.
John Schloendorn, Ph.D.
Founder and CEO of Gene and Cell Technologies. Previously, CEO of ImmunePath, a venture capital-backed regenerative medicine startup where he oversaw the development of immune cell therapies from embryonic stem cells (2009 to 2012). Director of SENS Foundation's intramural Research Center 2006 to 2009.
Gerald Brandacher, M.D., FAST
Professor of Surgery and of Plastic and Reconstructive Surgery at Johns Hopkins University School of Medicine; Vice Chair of Research and Scientific Director, John Hopkins Reconstructive Transplantation Program; Director of Interdisciplinary Research and Innovation for the Surgical Sciences; Director of Center for Advanced Physiological Modeling (CAPM); Director Vascularized Composite Allotransplantation (VCA) Research Laboratory, Johns Hopkins University School of Medicine; Immediate Past President American Society for Reconstructive Transplantation (ASRT). A world-renowned expert in VCA transplantation.
David H. Ledbetter, Ph.D., FACMG
Previously Geisinger's Executive Vice President & Chief Scientific Officer (2010-2020), a leading integrated healthcare system, where he built one of the largest and most advanced genomics/Precision Medicine programs in the world. Previously, he was the Robert W. Woodruff Professor and Director of the Division of Medical Genetics, at Emory University School of Medicine, and held academic and leadership positions at the University of Chicago, the National Center for Human Genome Research (now NHGRI) at NIH and Baylor College of Medicine. He is an internationally-renowned expert in human genetics and genomics.
David C. Mulligan, MD, FACS, FAASLD, FAST
Previous President of UNOS/OPTN; Previous Chair of the Advisory Council on Transplantation to the Secretary of HHS; Chair and Professor of Transplantation and Immunology at Yale UniversityBuilt the Multiorgan Transplant Program at Mayo Clinic in Arizona from 1998-2013. Liver, kidney, Pancreas transplantation, hepatobiliary surgery, and immunology. He also served as Councilor at Large for the Board of Governors of the AASLD and Chair of the Business Practice Services Committee and the Wellness Committee of the ASTS.
Mark Klopp, MBA
Former Board Member of the National Venture Capital Association (NVCA) and served as Chairman and founding member of the Corporate Venture Group. Former Managing Director of Eastman Ventures, a top-quartile corporate fund.
Rodney W. Turner
An experienced executive in life science tools companies, Mr. Turner has spent most of his career in leadership roles, with a focus on corporate development and M&A, as well as an advisor to private equity and venture capital groups. He has served and continues to serve as a director on the boards of companies in the US and Europe. He is currently the Head of Global M&A for Fortis Life Sciences. His past roles have included Vice President of Corporate Business Development for Life Technologies Corporation, and CEO of AYOXXA Biosystems GmbH.