DMSO-free, Chemically Defined, Safe & Effective Cryopreservation Solution
XT-Thrive® is a DMSO-free, serum-free, protein-free, and chemically defined cryopreservation media for the preservation of mammalian cells at ultra-low temperatures (-70° C to -196° C). Designed and manufactured with the utmost quality in mind, XT-Thrive® is tailored to provide high cell recovery and functionality. It is a non-toxic & hyper-effective alternative to traditional cryopreservatives and is plug and play for cell & tissue manufacturing processes.
Cryopreservation is a crucial part of manufacturing regenerative medicines.
Existing standards in cryopreservation use 5-10% dimethyl sulfoxide (DMSO) and often serum or serum albumin.
These products have not been significantly improved for over 50 years.
XT-Thrive® enables non-toxic cryopreservation for life-saving regenerative medicines such as vaccines, cell & gene therapies, and engineered tissues.
DMSO-FREE AND NON-TOXIC
XT-Thrive® is a non-toxic and non-genotoxic cryopreservation solution that reduces the risks of adverse alterations in cellular phenotype during preservation and clinical side effects during and after cell therapy.
Chemically Defined
XT-Thrive® is a fully chemically defined formulation and contains no serum or recombinant proteins.
Uncompromised Performance
XT-Thrive® doesn't compromise on performance despite lacking DMSO. It is designed to preserve the viability, physical integrity, and ultimately the functionality of cells post-thaw after storage at -70° C or in liquid nitrogen.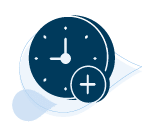 Optimized Process For scale
XT-Thrive® enables a significant extension in the allowable timeframe for pre-freeze and post-thaw incubation. And unlike DMSO, no wash-out is required.
Plug and Play Integration
XT-Thrive® is extremely process-friendly and can be directly plugged into current workflows without requiring specialized instrumentation. It can directly replace the cryopreservation solutions that contains DMSO and/or serum.
Fields of Application of XT-Thrive®
XT-Thrive® has been validated by third parties in the following key therapeutic cells.
Cryopreservation Solution for Mammalian Cell Lines
HEK293, Jurkat, K562, TF-1, HL-1, HEPG-2, CHO, U2OS
Cryopreservation Solution for Mammalian Primary Cells
PBMCs, T Cells, CAR-T Cells, B Cells iPSCs, iPSC-derived cardiomyocytes BM and BM-derived HSCs and MSCs Cord Blood and Cord blood-derived HSCs and MScs Organoids
Cryopreservation Solution for Tissues
Full-thickness skin grafts Articular Cartilage
"XT-Thrive® reagents resulted in significantly improved viability of MSCs before freezing and post-thaw when the cells were kept at room temperature for hours, especially if the cells were cultured in serum-free media. This is a huge advantage in the manufacturing process, especially in the process of filling and transportation."
– Steve Oh, PhD, Alan Lam, PhD, and Simon Cool, PhD
Agency for Science, Technology and Research, Singapore
XT-Thrive® Performance Tests
Resilience in an Intense Manufacturing and Uncontrolled Clinical Environment
It is generally recommended that the pre-freeze and post-thaw contact time for DMSO is limited to 30 seconds and 1-2 hours respectively; this ensures enhanced product quality. Prior to freezing, human mesenchymal stromal cells (MSCs) cultured in serum-free media in a monolayer format were exposed to different cryoprotectants. XT-Thrive® remained remarkably non-toxic, with a ~30% higher viability despite extended incubation times up to 24 hours when compared to Competitor C10. Demonstrating superior resilience post-thaw, previously frozen MSC monolayers were thawed and exposed to different cryoprotectants at room temperature for 2-6 hours. XT-Thrive® continued to remain remarkably non-toxic to MSC monolayers and maintained the ~30% higher viability despite incubation up to 6 hours while at room temperature compared to Competitor C10. 
High-Efficiency Nucleofection of Primary T Cells
In collaboration with a current customer, CD4/8 cells were isolated from leukopaks and cryopreserved in XT-Thrive®. After 7 days, cells were thawed, allowed to rest overnight, and activated. After culture, nucleofection was performed on day 11 and flow analysis on day 18. Preservation in XT-Thrive® ensured a 90% nucleofection efficiency compared to a 78% efficiency when preserved in a leading DMSO solution. On day 7 post-thaw nucleofection, cells preserved in XT-Thrive® retained a ~80% nucleofection efficiency compared to ~65% in DMSO.
Compatible with Large Scale Production Processes
Serum-free growth conditions are highly desirable in cGMP cell manufacturing but are often hindered by slower cell growth rates and other issues. MSCs were frozen for 1 week in LN2, and expanded in a serum-free solution. After thawing, cells were continuously cultured for 6 days. A 2.5-fold higher growth rate (purple) was seen at 6 days after freeze/thaw with XT-Thrive® in a serum-free 3D microcarrier culture compared to DMSO.
Preserved Cellular Function of Sensitive Cell Types
iPSC-derived cardiomyocytes often suffer from freezing injury with viability as low as 15% and take several days of culture to resume pacing. iPSC-derived cardiomyocytes stored in XT-Thrive® demonstrated not only high post-thaw viability (green, live cells), but also exhibited rapid recovery of original contractile function when compared to DMSO.
Preserve more of the 'True Stem Cells' for Bone Marrow Transplant
In collaboration with the Vitalant Research Institute, patient whole bone marrow was preserved with XT-Thrive® and field standard 10% DMSO plus 90% human serum albumin. The immediate post-thaw survival was comparable between both groups. On Day 3, the XT-Thrive® group shows >2X higher cell count for CD34+ and CD34+/CD133+ cells in comparison to the field standard solution. The in vivo transplant study can be found in the Nature subjournal, Bone Marrow Transplantation.